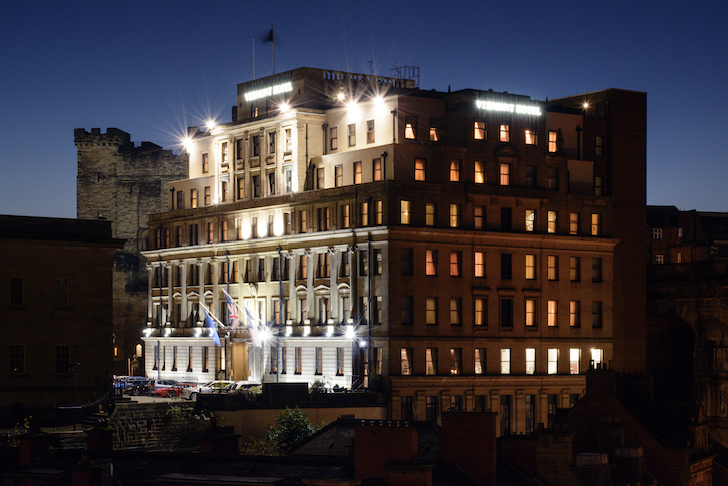 The Area Hotel Revenue Manager has the responsibility for managing revenue and driving sales for all revenue streams through revenue management and strategic planning, whilst utilising all systems and data available, across the sites.
You will be required to increase and manage group bookings and corporates. You will be comfortable with all tactics, processes, and procedures involved in this for Vermont the County & Newbridge with this process.
Create and develop the right strategies across the group.
Responsible for best practice standards to include competitor analysis; distribution yield management; inventory availability by channel; pricing control; new pricing concepts; etc.
Continuously find new revenue opportunities and improve sales for all venues with this process. Ideally will have an Opera system background.
Analysing booking patterns and market trends – (Daily pace reporting)
Monitoring competitor performance – (OTA daily reporting) • Monitor competitor performance on promotions
Monitor all websites and rankings
Effective yield management
Forecasting revenue performance
Liaising with Reception, Reservations & General Managers
Overseeing and leading Reservations personnel
Ensure Reservations personnel are fully trained and capable of producing reports in you absence.
Managing accounts receivable for groups
Quarterly meetings with OTA account managers to discuss the performance at all sites
Advise on best promo actions via OTAs and support on loading
Meeting with Third Party voucher site account managers
Advise on promotions/voucher sales via Third Parties
Negotiating commission for the group etc.
Rate building • RFP completions where required.
Representing the group in NGI partner events, reporting any important information from these meetings to the senior team
Representing the group in NEHA sales managers' meetings, reporting any important information from these meetings along with minutes to the senior team
Be involved in the reward program and offers for the reward program with the General Managers.
Regular reviews of this in terms of performance and offers.
Attend sales/revenue meetings at the other sites as and when required by General Manager if free to do so.
Cross-sell all the estate maximising all revenue streams in all areas utilising all areas.
Promote all Leisure venues cross-selling where possible to maximise revenue stream.
Ensure that there are appropriate professional standards of behavior in the department.
Promote teamwork within the department and with other departments.
Assist in other departments during emergencies or as deemed necessary by the Operations / General Manager.
Ensure that you create a professional impression on customers and team members.
To act on customer feedback relevant to your areas of responsibility. This includes customer complaints and compliments
To assist with maintaining and improving departmental operating standards.
To keep all department team members sales focused
PERSON SPECIFICATION
Be friendly, smiley, sociable, and welcoming to our customers, to create a great atmosphere
Remain calm, patient, and polite, if receiving customer feedback
Be helpful and go out of your way to help our customers.
Be confident and self-motivated and demonstrate a passionate commitment to the business.
Welcome and embrace change, with a positive attitude.
Be honest and reliable, trustworthy, and respectful.
Be immaculately dressed.
Maintain excellent timekeeping and attendance.
Be always professional.
Work together with the team to ensure that the business is the best it can be.
Be able to communicate well with people of all levels
Supervise, train, and develop others
Support, encourage, and motivate others
Look for opportunities to improve areas of the business.
Communicate clearly to colleagues and customers
Gain commitment of others by using own knowledge
Package up to £45k per annum