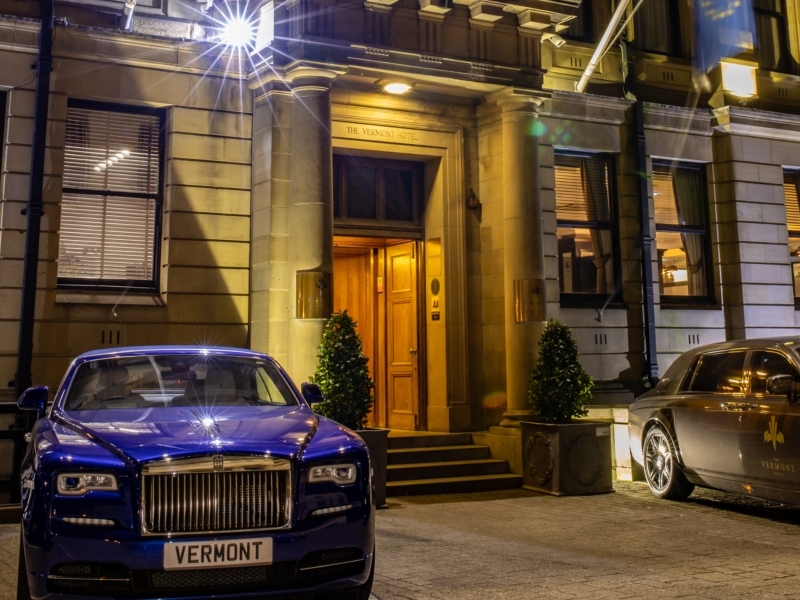 Concierge Job Description
As Concierge you will be required to ensure that the highest standards of hospitality and welcome are demonstrated at all times. You will have a good knowledge of the hotels facilities and services and will pass this information on to the guest whenever the possibility arises, in order to maximise hotel sales.
Providing accurate information concerning hotel facilities, venues and functions; assisting guests with all enquiries, both hotel and non-hotel related; maintain detailed knowledge of the hotel activities of the day and alert to any potential problems; maintain detailed knowledge of key occurrences in Newcastle including directions to key points of interests, restaurants, shopping, cinemas, sporting and recreational facilities, banks, transport systems, and special events. You will also be responsible for the valet parking of guest cars.
A Clean UK Driving License is Essential & you must have more than 5 years driving MUST BE over 25 years of age
Concierge Areas of Responsibility
The hotel concierge position plays a vital role in the daily customer service operations of hotels and resorts. The word concierge is French in origin and means "keeper of the keys", and as the 'keeper' the concierge becomes the point of contact for hotel guests who seek information or assistance during their stay.
It is the Concierge department's responsibility to ensure that the initial impression of The Hotel for the guest is always favourable. This means that housekeeping issues such as picking up cigarette ends, waste paper etc from the main entrance and car park areas are done at once.
General duties include
•To be the first and last point of contact with guests and visitors and deal effectively with all guest requests in a timely and efficient manner.
•To represent the organisational values of The Vermont Hotel professionally, effectively and equally to all guests at all times treat people with courtesy and respect.
•Maintaining cleanliness of lounge, hotel entrance and lobby area.
•Clean external brass signage daily.
•Keep main entrance and Car Park clear of rubbish at all times.
•Complete a daily parameter walk to clear any debris, ensure gantry and all public walkways are clear of rubbish, weeds and cigarette ends.
•When required, clear and clean the moot hall steps and entrance, notifying the DM if cones etc need to be replaced.
•Ensure hotel notices are up to date at all times.
•Meet and greet guests and visitors; open all car doors; carrying luggage to The Hotel; accompanying guests to reception and taking to bedrooms with luggage.
•Where possible, attain guest names on arrival and ensure reception are aware in order to welcome all guests by name to check in.
•Open front, restaurant and reception doors to guests.
•Calling lifts for guests and visitors.
•Make sure deliveries are directed to the catering entrance.
•Coordinate and control on site car parking, taking all guest keys along with details of when the vehicle will be required next.
•Ensure that high value cars ONLY are parked at the front of the hotel all facing Moot Hall
•Maintain hotel security via effective control of main entrance.
•Ensure the up keep and cleanliness of the Rolls Royce Fleet
Responsibilities include
•Informing reception if concierge desk is left unattended for operational reasons at any time.
•Make sure porters lodge is locked when you are not in attendance.
•Carry out additional work as directed by senior management.
Additional areas of competence
•Bar service – till training and service standard training may be required
•Lounge service – training may be required
•Room service – set up and service standards training may be required
*
Personal Specification
Customer Focus – Has a good understanding of the internal and external customer and works to ensure that customer expectations are always met.
Takes Ownership – The role requires a person who accepts responsibility, is punctual and hardworking, dedicated, reliable and trustworthy.
Team working – Working as part of a large team, the role holder must be able to work co-operatively and supportively with others in order to achieve team goals.
Personal Organisation – The role-holder will be able to plan their day to day activities to ensure work is produced to required standards on time. Good time management and precise methods of working will be natural.
Hotel concierge is the ambassador of the hotel and so must be impeccably presented, friendly and well-mannered at all times.