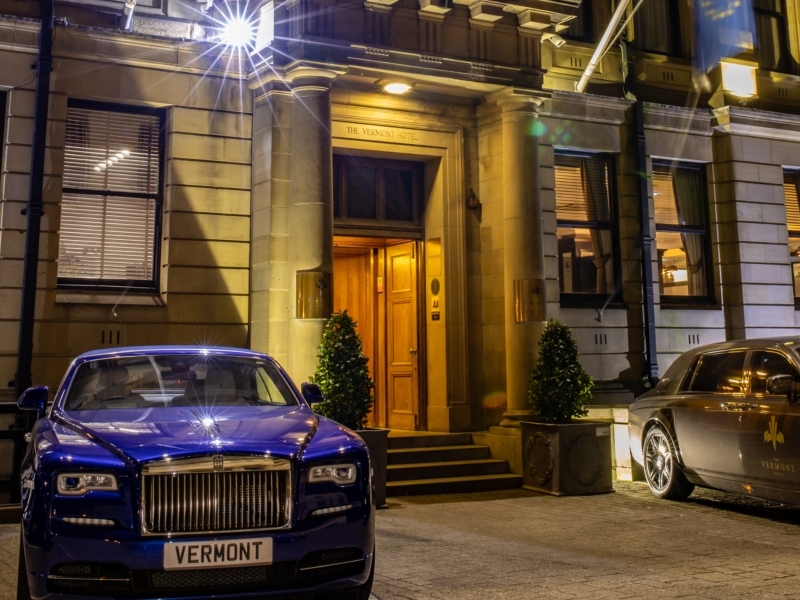 A Duty Manager will assist in achieving the departmental objectives of maximizing occupancy, maintaining and building on the reputation of the hotel and ensuring that business objectives are accomplished. As a Duty Manager your role is to ensure the smooth running of the front of house areas of the hotel. You will be the main point of contact of all guests queries and essentially be the face of the hotel. You will also be an inspirational leader and mentor to the Team.
A successfully Duty Manager will have a passion for service excellence and will enjoy working in professional surroundings.
A Duty Manager is responsible for supervising operations of Food & Beverage outlets to deliver an excellent Guest experience while working with the team to ensure departmental targets are met. A Duty Manager will also be required to communicate and delegate tasks to the team to ensure departmental targets are achieved.
The Duty Manager must have an overview of each department and be able to influence if necessary the operation of particular departments. Having 'a hands on' approach and an outstanding personality is an absolute must for this role.
DUTY MANAGER AREAS OF RESPONSIBILITY
Guest Service
• To proactively be aware of all guest arrivals and departures so as to ensure that sufficient staff are available and that priority guests are identified.
• To act as a point of contact for all guests, using the lobby area as a base and offering the guests assistance.
• To meet and greet priority arrivals, showing them to their rooms and keeping in touch with them throughout their stay.
• To assist guests with future reservations.
• To professionally and efficiently manage any complaints or queries which have been raised by guests.
• To encourage comments and feedback from guests enabling us to maintain and improve standards.
• To update the relevant departments so that guest history records so as to ensure that they are accurate.
• To ensure that the Hotel's well presented at all times, with particular reference to the cleanliness, internal and external maintenance.
• To ensure that maintenance requests are filled in and followed up according to the severity of the problem.
• To ensure that all guests receive polite and courteous service.
• Any guest wishing to see the manager are dealt with immediately and appropriate action taken where necessary and followed up.
• To anticipate and rectify problems to ensure a guests well-being and satisfaction within the hotel.
• Any potential sales opportunity, liaise with the Sales and Marketing Department.
Revenue Creation
• To promote the hotel and its facilities to in house and prospective guests including show rounds.
• To safeguard revenue by controlling allowances and discounts in accordance with the hotel procedures
• To ensure that no unauthorised suppliers are used
• Offer knowledge of all special offers and promotions
• Stock management and ordering – with the auth or GM
• Increasing average spend
• Increasing sleeper diner ratio
• Product review – monthly
• To follow the correct cash handling procedures
Operations
• To support the effective management of operations within departments in the absence of the Head of Department through the advising on matters of policy and procedure and ensuring that all urgent matters are addressed correctly and in accordance with company policy
• Managing and overseeing the F&B team, working closely with the F&B Supervisors & GM
• Ensuring all staff are working to a 4* standard
• Identifying & carrying out training and coaching with staff members
• Have a thorough knowledge of all the Hotel's computer systems and reservations systems
• To be fully aware of performance expectations with regards to AA inspectors
• To ensure that the Duty Manager log is updated and is correct
• To patrol the property in order to identify any potential health, safety or security issues
• To be responsible for the safety of all persons in the Hotel and ensure that all health and safety procedures are adhered to
• To be responsible for the Duty Manager keys and float
• To ensure that all fire drills, evacuations or security alerts are professionally managed in accordance with the health and safety procedures
• To assist departments which may be short staffed e.g. reception or the restaurant
• To ensure that the lobby area is well maintained and that regular checks are completed during all shifts
• To attend all meetings where possible
• Communicate and delegate tasks to the team
• Ensure compliance of standards
• Event planning, management and delivery
• Complete till cash up and area close down with the supervisor on duty. Ensure all cash ups are counter checked ad signed before handing to reception / nights for banking.
• To carry out a full and effective hand over with the incoming Duty Manager/Night Porter
Health, Safety and Food Hygiene Management
• To keep continually updated of Health and Safety and Security legislation. Implement required policy adjustments.
• Compliance with both statutory and company health, safety and hygiene policies.
• To assist with First Aid Duties as and when required
HR
• Staff training & development 1:1s etc
• HR issues, sickness management in line with company policy and procedure
• Ensuring company standards are maintained throughout department
• Policing staff uniform in line with company policy
• To provide coaching to all F&B associates in order to develop a more effective team.
• Total compliance with Vermont SOP's and brand standards
• Ensures that all associates comply with weekly rotas. Being flexible themselves to ensure the needs of the business are met
• To complete designated projects as set by The Hotel and Operations Manager
PERSONAL SPECIFICATION
• Be friendly, smiley, sociable and welcoming to our customers, to create a great atmosphere
• Remain calm, patient and polite, if receiving customer feedback
• Be helpful and go out of your way to help our customers
• Be confident and self-motivated, demonstrate a passionate commitment to the business
• Welcome and embrace change, with a positive attitude
• Be able to work unsupervised in a busy environment
• Be honest and reliable, trustworthy and respectful
• Be immaculately dressed
• Maintain excellent time-keeping and attendance
• Be professional at all times
• Work together with the team to ensure that the business is the best it can be
• Be willing to take on jobs to balance the team workload
• Be able to communicate well with people of all levels
• Seek feedback and invest time in personal development
• Supervise, train and develop others
• Support, encourage and motivate others
• Welcome and embrace change, with a positive attitude
• Look for opportunity to improve areas of the business
• Communicate clearly to colleagues and customers
• Gain commitment of others by using own knowledge
• Resolve problems using current guidelines
• Be able to work independently and know when to escalate issues