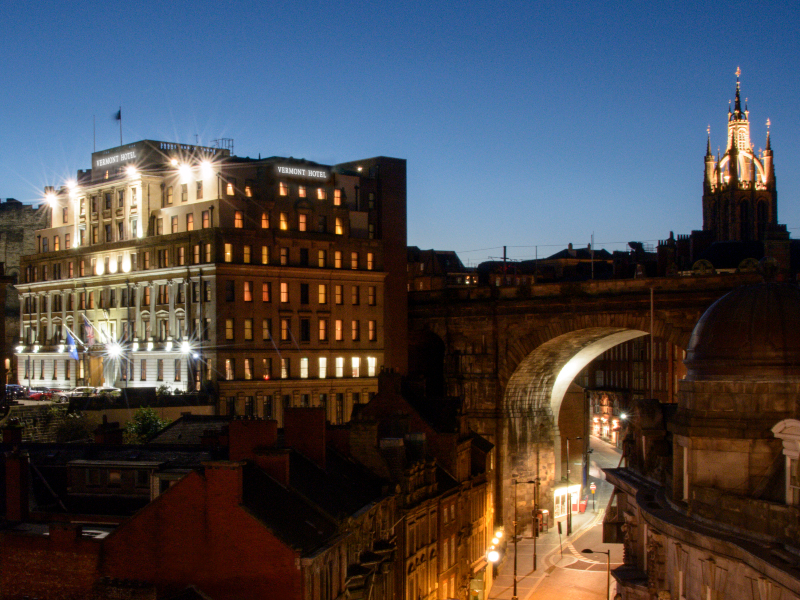 We are looking for an energetic and totally customer focused Reception and Guest relations Manager who will be passionate about delivering excellent customer service with an informed, friendly and effective approach. A salary, commensurate with the role and experience along with a range of company benefits is offered to the successful candidate.
Job Description
Reception is often the first point of contact for hotel guests. Taking responsibility for that initial welcome, the all-important first impressions and taking the opportunity to really get to know the guests and anticipate their needs.
You must be self-motivated and be an inspirational leader, who believes in delivering the best possible standards in guest service, continually leading your team of by example. The role requires excellent interpersonal skills.
Receptionists need to have an ear to the ground and be aware of everything that's going on in the organisation, from knowing which important meetings will be taking place to co-ordinating deliveries and organising travel arrangements for staff. You'll also often be the first person that employees and potential clients see, so you're always representing the company.
Daily tasks will involve:
· Supervising the reception department
· Written duty rotas for all reception staff & concierge team
· Managing the Rolls Royce Diary & Bookings
· Supervising, motivating and continuous training of reception staff
· Responsible for the organisation and realisation of efficient and smooth check-in and check-out
· Generally assisting with administrative jobs
· Responsible for the correct handling of all equipment within the front desk area
· Responsible for following up on clients requests handed to the front desk
· Responsible for an impeccable cleanness, hygiene and tidiness at the front desk area
· Responsible for the implementation of the correct appearance/ uniformity of the reception staff
· Responsible for the polite and friendly interaction with the clients at the front desk
· Dealing with incoming and outgoing post
· Taking room reservations and restaurant bookings
· Dealing with guest queries and complaints
· Keeping review sites up to date daily
· Email data capture
· Email campaigns via TripAdvisor
· Sending out all Ledger Correspondence from early shift and late shift
· Completing stationary orders on a weekly basis or when hotel requires
· Helping manage management allowances to make sure the correct procedure is complete on a weekly basis
· Covering Duty Manager Shifts
Person Specification
· Be friendly, smiley, sociable and welcoming to our customers, to create a great atmosphere
· Remain calm, patient and polite, if receiving customer feedback
· Be helpful and go out of your way to help our customers
· Be confident and self-motivated, demonstrate a passionate commitment to the business
· Welcome and embrace change, with a positive attitude
· Be able to work unsupervised
· Be honest and reliable, trustworthy and respectful
· Be immaculately dressed
· Maintain excellent time-keeping and attendance
· Be professional at all times
· Work together with the team to ensure that the business is the best it can be
· Be willing to take on jobs to balance the team workload
· Be able to communicate well with people of all levels
· Seek feedback and invest time in personal development
· Gain commitment of others by using own knowledge
· Resolve problems using current guidelines
· Be able to work independently and know when to escalate issues
· Be well-organised
· Always friendly and polite
· Able to deal with difficult clients or customers
· Good with computer systems
· Have polished communication skills
To apply, please send your CV to generalmanager@vermonthotel.co.uk